Classes Overview-click icon for details
---
For 0 to 1 year olds (18 months)
Our Foundations classes offer a sensory-rich yet caring and gentle environment where infants will explore and react to new sounds, sensations, objects, and movements. Kindermusik Foundations provides natural learning from the first days of life. With you at the center of child's discovery, Foundations engages your baby's senses and rewards curiosity with object and instrument exploration, vocal play, singing, dancing and creative movement. Multi-level activities encourage you to make creative choices as baby grows from a lap baby to a crawler to a walker! You will learn useful sign language as well as ways to strengthen your connection and bonding through intentional touch, playful songs and rhymes, and calming techniques using the power of music.
For 1- 2 year olds
Level 1 class is HIGH energy!! This class provides young toddlers with a stimulating setting to explore their new movement and language skills with a sense of security, comfort, and confidence. Kindermusik class is a unique place to help toddlers ease through transitions and social situations with you there to guide the interaction. Activities are designed to meet their boundless energy as well as teach them about the world around them through music exploration.
For 2 to 4 year olds
Level 2 classes encourage older toddlers to initiate their own ideas, nurturing social-emotional growth and cognitive development in a playful, exploratory environment. With themes designed to inspire your child's love of learning and creating, you will be amazed at what your child can create in a 'process over performance' environment. We grow confident curious learners.
Family(birth to 5 years old)
Mixed-age classes are perfect for families with more than one young child, and accommodate all levels of learning and musical interest.
For 3 1/2 to 4 1/2 year olds
For 3 1/2-4 1/2 year olds, Level 3 Kindermusik classes engage your child's natural love of songs, instruments, movement, and imaginative play with age-appropriate activities that introduce early music concepts. Thoughtfully sequenced lessons include all kinds of learning opportunities and are designed to boost your child's independence, social-emotional skills, early language and literacy, and self-control.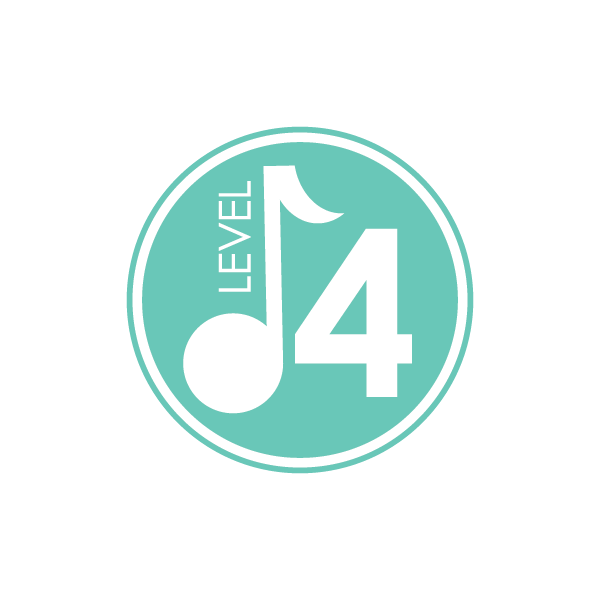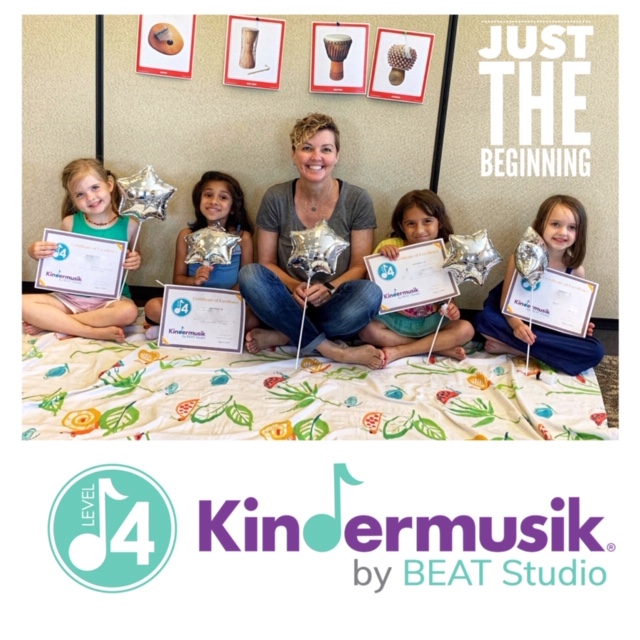 Here's our first graduating Level 4 class in May, 2019!! These pre-k students were exposed to musical notation and even learned to create, write and perform their own unique rhythms. CONGRATULATIONS!! You are our musical future!!
For 4 1/2 to 6 year old
Level 4 classes offer first experiences with musical symbols and more advanced instrument play, laying the groundwork for formal music instruction and ensuring school readiness. Your child will explore more advanced themes, composers, and music from all over the world.